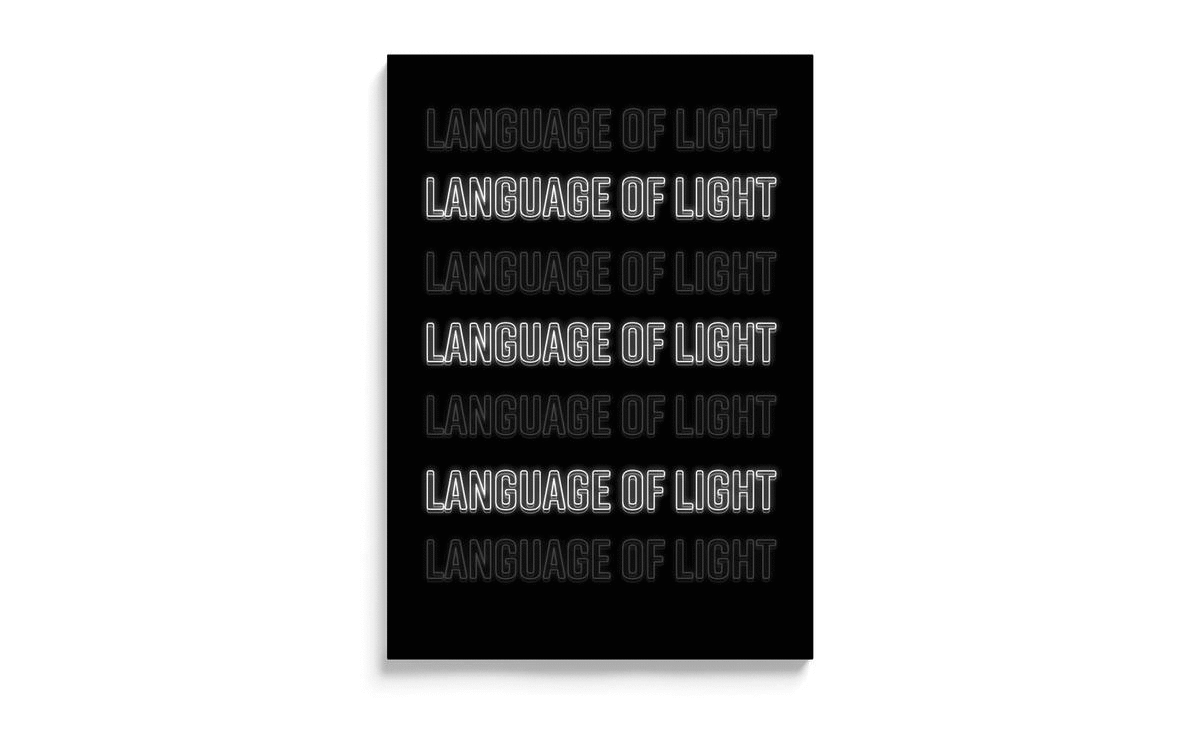 Language of Light

I've always been drawn to the feeling a neon sign gives off. Euphoric, raw, and honest. Language of Light is an exhibition that features six artists who integrate language, typography, and neon. I could not think of a more perfect place than The Museum of Neon Art in Glendale, CA, to host this exhibition. The catalog includes articles about the history of neon, the origin of neon art, and the featured works of the artists.

In creating the identity and the exhibition catalog, I found that the book itself flickers like a flashing neon light. I utilized typography that mimics the type the artist use in their own neon signs.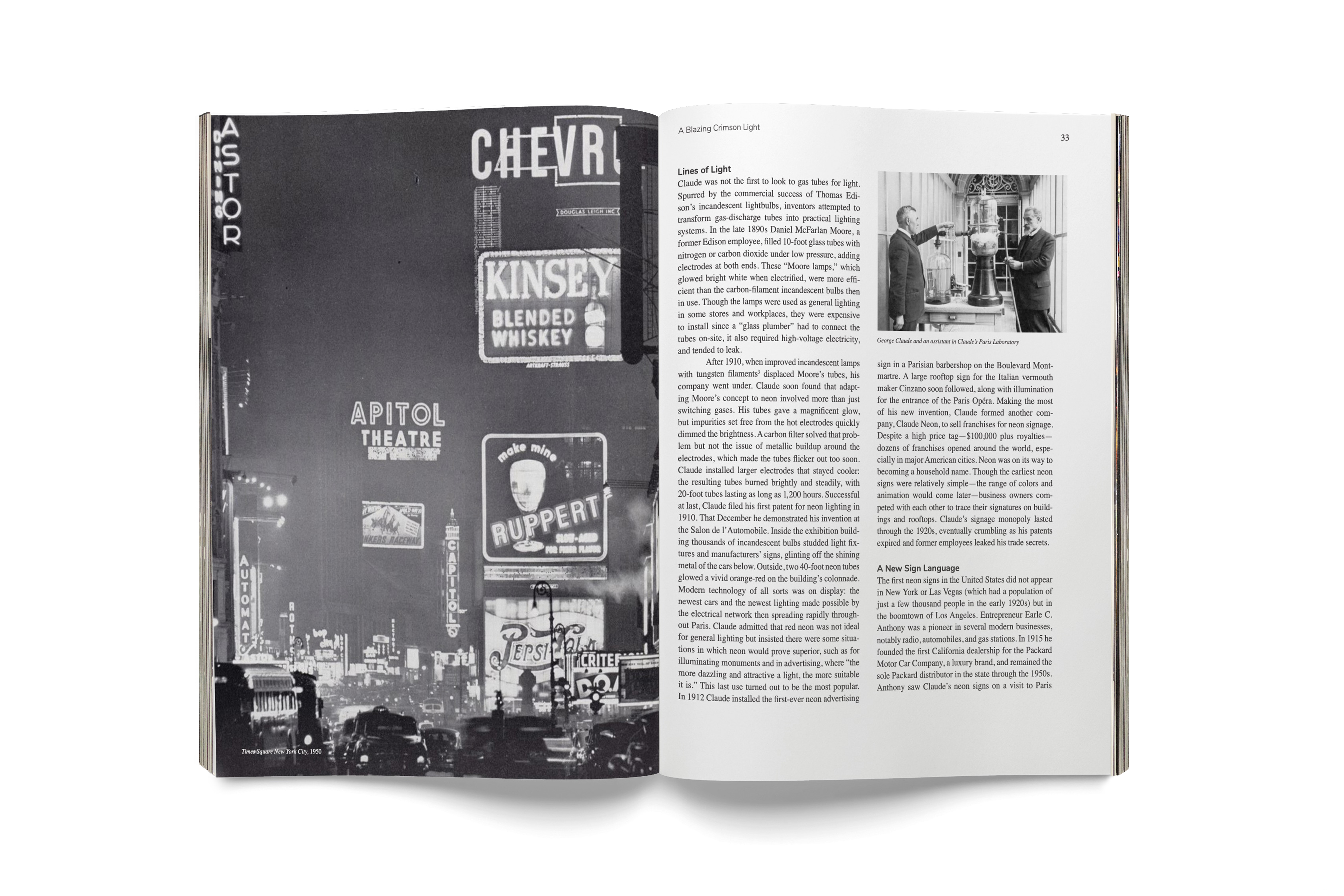 The Artists

I made it a point to choose a diverse assortment of neon artists, all with unique perspectives and processes. Pairing typography with neon art that also utilizes typography was challenging. I juggled over ten different typefaces throughout the catalog. In the end, I was able to make each of the artist sections feel special and true to the individual.