Academy Muses

Through the Academy Gold program, I had the privilege of working with a team of 4 other Gold interns to create a diversity and inclusion initiative - Academy Muses. Academy Muses is a mobile feature for the Academy Museum of Motion Pictures mobile app. While visiting the museum, attendees would discover historical legacies of under-represented communities, of above the line and below the line talent, through geolocation notifications.

We were able to work with the museum's Digital Learning Team, who helped us research and refine our concept. This entire project was created and developed in a remote work environment. My role on the team was to design the creative deliverables such as the Academy Muses identity, marketing collateral, and prototyping the mobile feature. We pitched the project to a panel of industry executives towards receiving a mock $25,000 grant.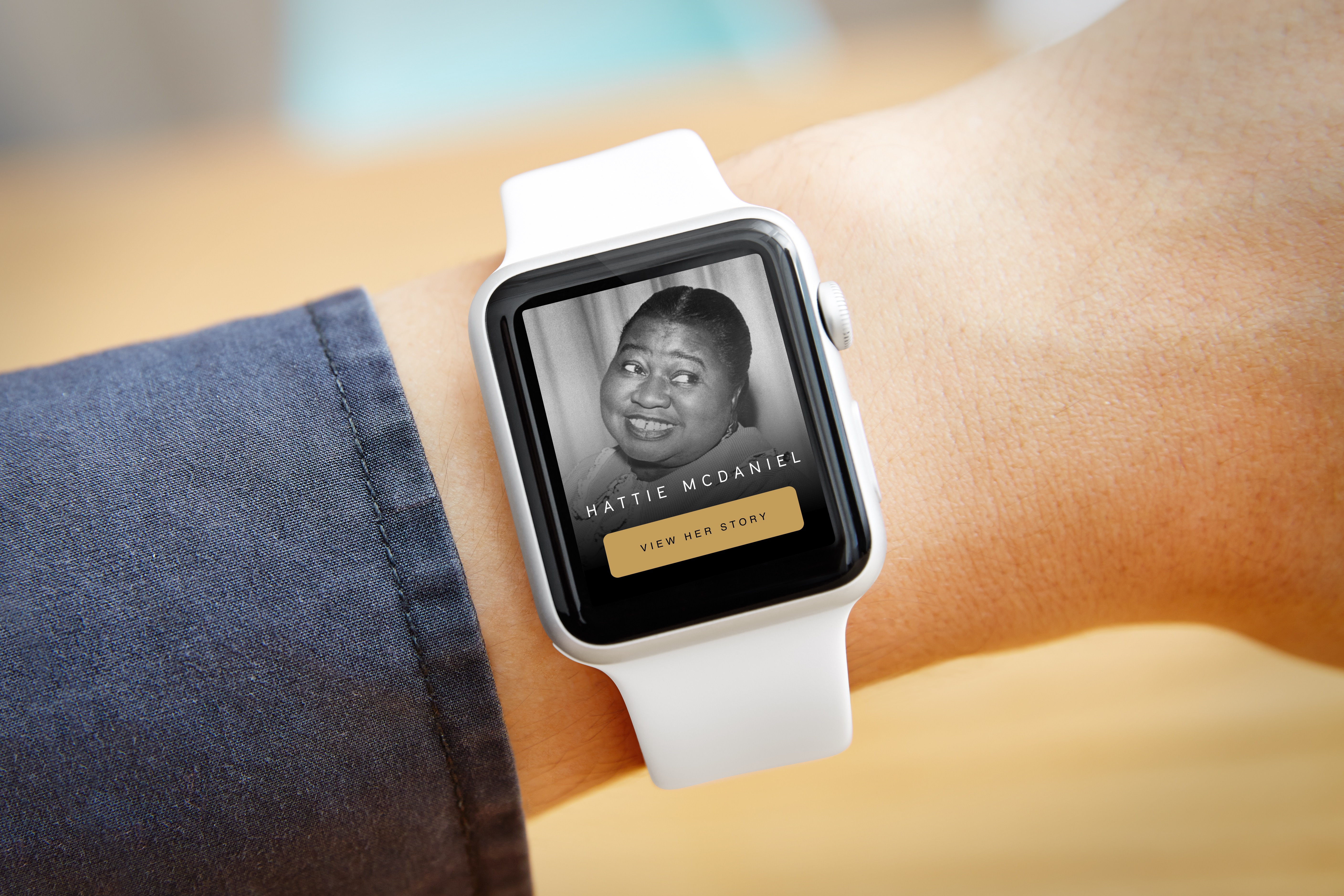 How does it work?

While exploring the museum you would come across iconic objects, pieces of art, or landmarks and receive a notification on your device from the Academy Museum app. The notification would bring up one of the Muses stories for you to quickly read, share, or save for later.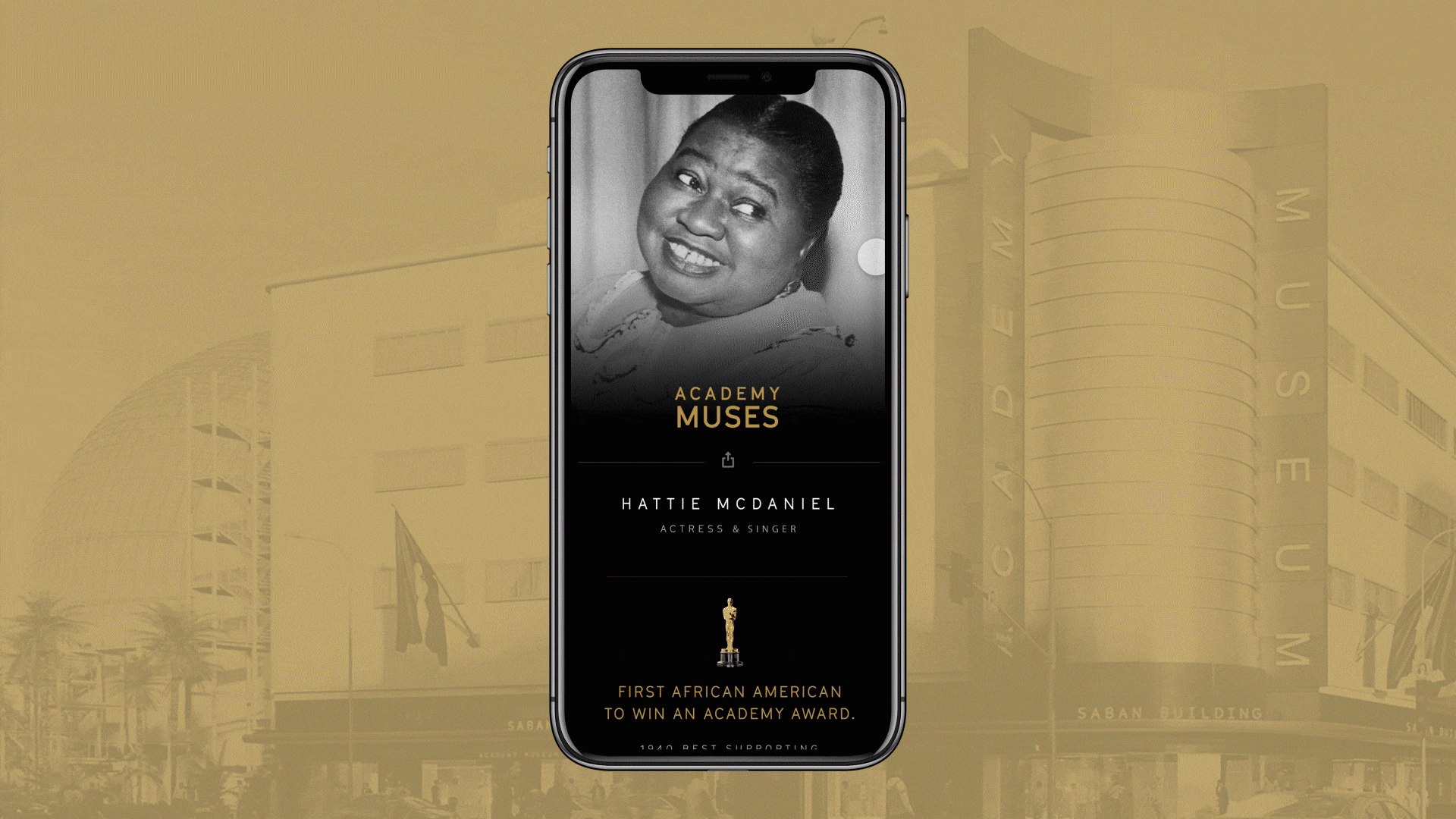 Key Features

An Academy Muse's page features quick information about the Muse showcasing images of the talent, their accolades, dedications, some interesting fast facts about them, and personal quotes. It was important to us to not take away from the museum experience, so we made the information easy to quickly read and save for later.







Who is an Academy Muse?

To us, a Muse is someone whose story went underrepresented in the entertainment industry due to their race, gender, or sexuality. As well, a Muse is someone whose legacy helped opened the door for future generations.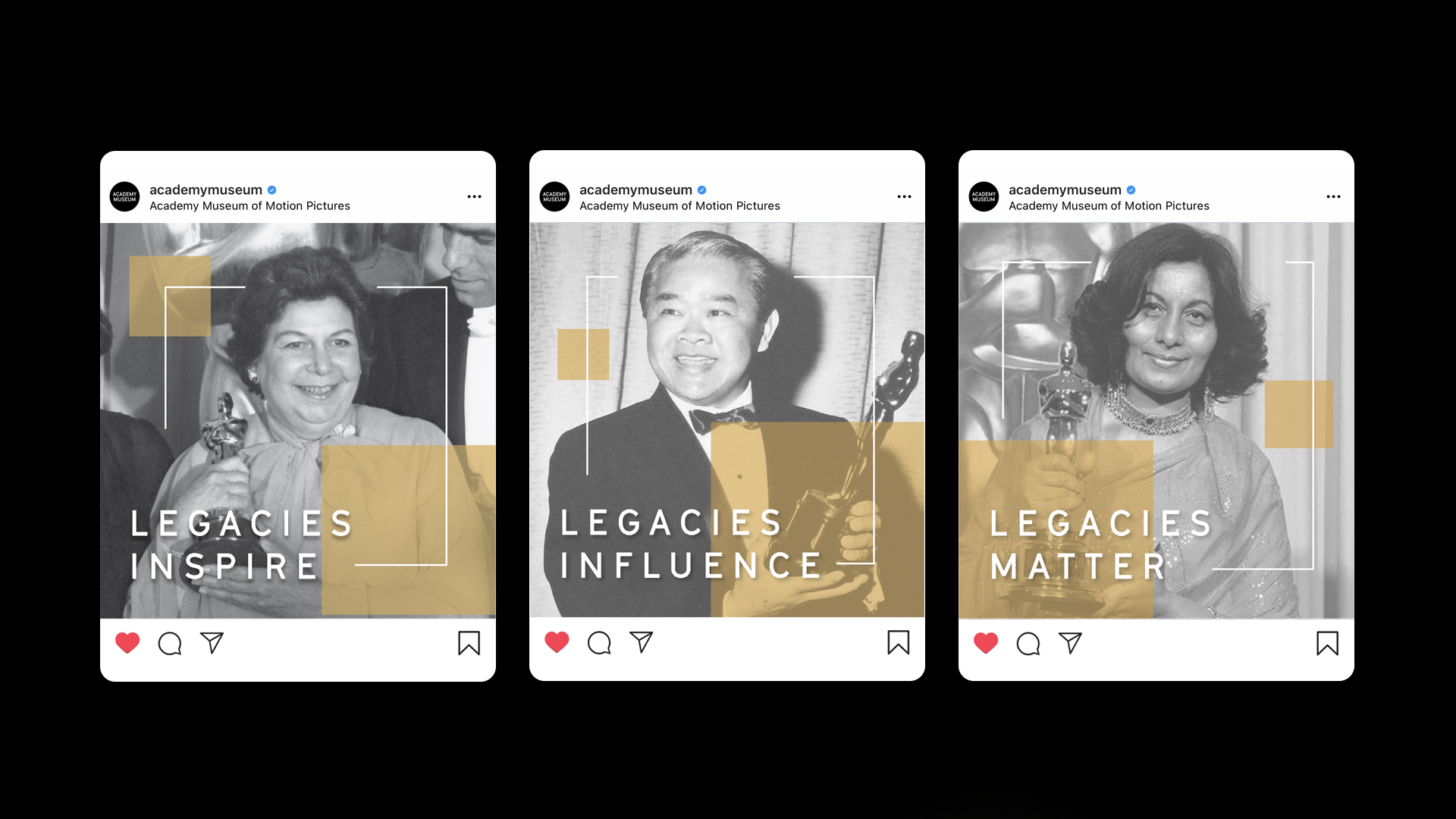 The Impact

Our hope was to connect guests to these stories to help start conversations about inequality and under-representaion in Hollywood. We saw the value in sharing their stories to spark inspiration and hope for the next generations to pursue a career in the entertainment industry no matter who they are.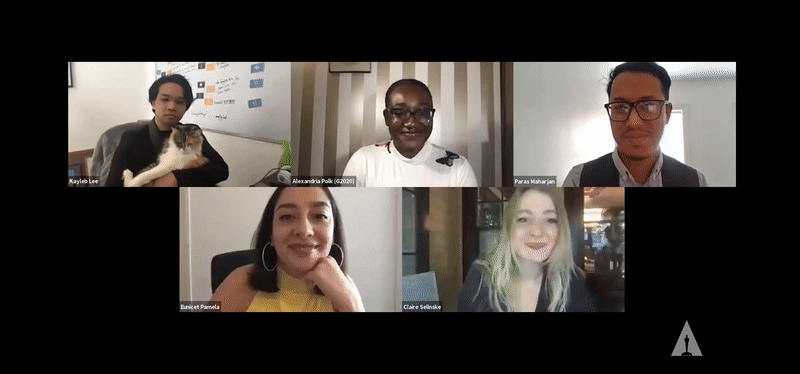 Thank you to my amazing team for the all the hours of hard work and passion that was put into this project.